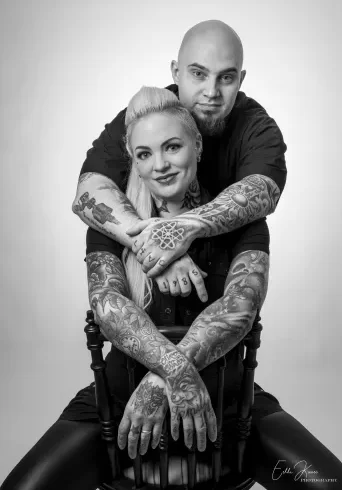 Located in the center of Rovaniemi, Rovakatu 9. Began operations in May 2021.
We are a couple who have worked in the industry for years. When a suitable business space happened to be in front of us, we decided to seize the opportunity and make our dream of our own store come true. The customer is the most important, so we do everything we can to ensure that when the service situation ends, you are satisfied with the end result. We maintain a high standard in terms of service, quality, cleanliness and hygiene.
When you're having fun, we're having fun too!
ALSO FOLLOW US ON SOCIAL MEDIA!
You can find us on Facebook @blackwellbodyart and from Instagram @blackwellbodyart.
Ville has been doing tattoos as a day job since 2016. Each tattoo is designed according to the customer's needs. He likes to do a wide range of styles, but his comfort zones are realism and Japanese, which also have their own style.
You can also find Ville's work on Facebook @luminktattoo and from instagram from the pages @luminktattoo.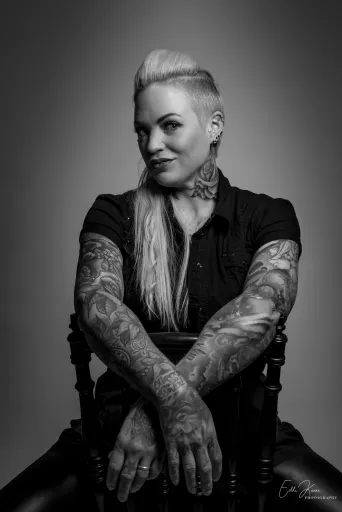 Janita - Piercings, Tattoos
Janita has been doing piercings since 2018 and tattoos since 2021. She likes to do a lot of styles, but her comfort zone is line work and cartoon-like pictures.
You can find Janita's work on our Instagram page.